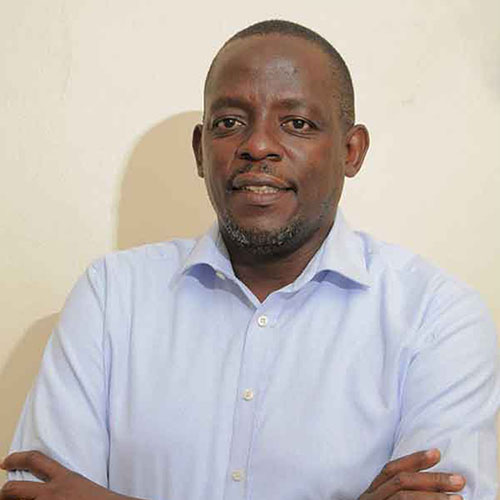 B. Arch. (Hons) MUK, M.sc. Const. Management. & Economics, Univ. of Greenwich, (MUSA)
Robert Kiggundu is the principal and founding director of ArchForum and studied architecture at Makerere University. Prior to founding the practice, Robert worked with Construction Services Ltd and Ministry of Education and Sports.
Having cut his teeth dealing with the design and construction of low cost education and health buildings, Robert's work has mainly focused on the design and construction of schools and health centers in developing countries. His deep knowledge of health and education infrastructure development funded by major international donors has made ArchForum one of the leading practices engaged in architecture that makes a positive social contribution.
Since completion of his post graduate studies in Construction Management at the University of Greenwich, Robert has mainly concentrated on the project management aspect of the practice usually leading teams of consultants, enjoying the opportunity to engage on a wide range of projects that are people focused with different logistical challenges. Additionally, Robert cultivates relationships with clients and other institutions worldwide while managing the practice's public relations and external communications.
Robert is currently the President of the Uganda Society of Architects, an umbrella body that represents the architectural profession in Uganda